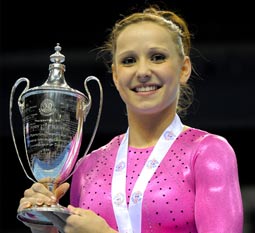 "City Rehab are an integral part of my gymnastics career. Their support has made a huge difference to my physical well being. They have helped me to prepare for all of my major competitions, supported my recovery, and helped maintain my health to ensure that I can continue to train at a high intensity. I would recommend them not only to athletes but to anybody requiring the highest standard of Physio treatment. I can't thank them enough for everything they have done, and continue to do for me"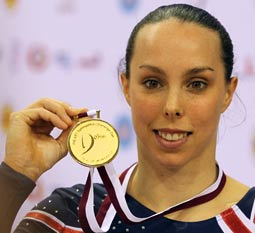 "Having had surgery in early Novemeber 2008 on my left shoulder, I was unsure whether I would be fully fit ready to compete at the European Championship's in April. With the help and support from Zen I was able to attend the Europeans and win 2 titles. Physio support is vital for my gymnastics training and having someone like Zen is ideal with him being so close to my training venue and always there to support and reassure me during an injury period".
"From the moment that I phoned to make an appointment I knew that I had come to the right place. I was greeted in a polite , professional but friendly manner and there was no problem making a convenient appointment. I was slightly nervous going to my appointment as I was not quite sure what to expect but again was made to feel instantly at ease and that I was with someone who was professional, friendly but most of all knew what they were talking about but also knew what I was talking about. It is not always easy to explain what the exact problem is and when speaking to other professionals previously, I have been aware that perhaps I have not explained the problem properly but equally they can appear quite dismissive. What a relief to meet a professional who took the time to listen, asked many questions and then was able to actually pinpoint the exact place where the pain was and from that gave the exact cause of the pain and the treatment needed. I now feel that actually something can be done for my pain and that it is not just something I will have to learn to live with. As a health professional myself I actually feel safe here and I have confidence in the treatment I am receiving and I have no hesitation in recommending Zen and City Rehab."
"I unfortunately developed bilateral Achilles tendonitis a condition new to me. I feared I would never return to my previous level of activity, hill walking and running despite reassurances from City Rehab. City Rehabs's diagnosis was prompt, treatment evidenced based and service professional. And he was right, I am back to full fitness and found all aspects of treatment helpful, the rehabilitation the most invaluable part of my treatment ".
"Speedy, accurate and friendly diagnosis. Professional and efficient treatment at a cost that is not prohibitive. I can recommend City Rehab without any reservation ".
"I can not speak highly enough of how City Rehab has helped me. I travel from Birmingham to Liverpool for his treatments. I have been to many people for my achiles problems and City Rehab is the only one who has cured the agony I was in when walking. Thank you Zen".